DAY 1 – Monday 06-10
Introduction to 3 fundamental principles of acting on camera
Breakdown a scene -comedy-
Principle #1 Having a complete understanding of the script
Set Recreation
Shooting a scene in class under real-time circumstances
Students act and also work behind the camera understanding key positions of a crew
Learning the role of marks, slate and different frame sizes
Learning the importance of distribution of energy on a set
The scene is edited in class.
DAY 2 – Tuesday 06-11
Breakdown a scene -drama-
Principle #2 Listen & React
Set Recreation
Shooting a scene in class under real time circumstances
Students act and also work behind the camera understanding key positions of a crew
Learning the role of marks, slate and different frame sizes
Learning the importance of distribution of energy on a set
Breaking down/Building a character
DAY 3 – Wednesday 06-12
Principle #3 Emotional Connection with the material 
Students come to class having prepared their character on the inside as well as on the outside (by bringing the necessary wardrobe and/or props for their character)
Each pair has 15 minutes to rehearse the scene of their choice once and then shoot it while the rest of the students take roles behind the camera
Two cameras are used in class shooting simultaneously.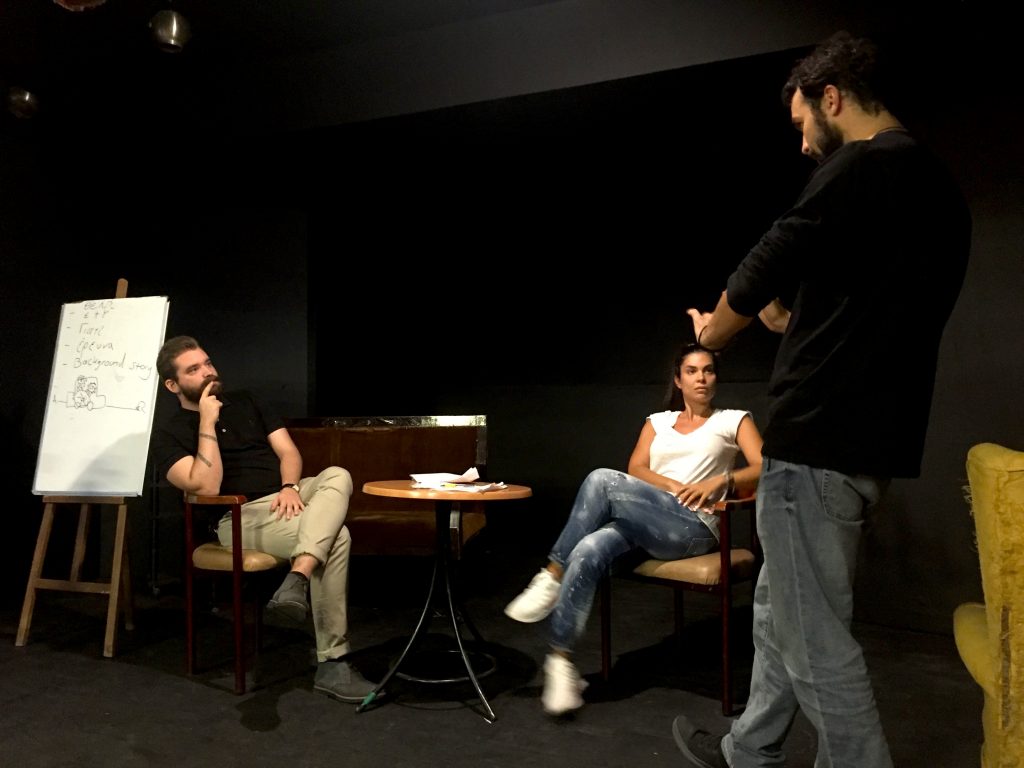 .